Study in Malaysia
Boasting the 11th highest proportion of inbound international students worldwide, Malaysia is a key port of call for any student looking to study abroad. With 200,000 international students expected to be studying in Malaysia by 2022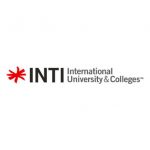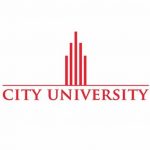 With the ongoing increase in influx of students seeking international education at the undergraduate and postgraduate level, many countries have gained popularity amongst prospective students with their simple student visa application process and policies. Malaysia is one such country which has become a hub for students with the easy to understand and complete Malaysia student visa application procedure.
Apart from the ease of accessibility, there are many reasons for pursuing education in Malaysia including the beautiful landscape, unique culture as well as the quality of education at Malaysian institutions and the quality of student life in Malaysia.
Therefore, for the students who want to study in Malaysia for their higher education, the procedure for a student visa for Malaysia is an important aspect to keep in mind. Malaysia student visas are provided to prospective students through the Education Malaysia Global Services (EMGS) which is owned by the Malaysian Ministry of Education.
International students who want to pursue further education in Malaysia will need a Malaysia Student Visa.
Any foreign national who wants to enter Malaysia needs to obtain a Pass pertaining to their purpose of travel. As such, the type of Pass you need to study in Malaysia is a Malaysia Student Pass.
The term Malaysia Student Visa and Malaysia Student Pass are often used interchangeably, and by all definitions, they mean pretty much the same thing.
In order to study in Malaysia, there are a few eligibility requirements which need to be met by the applicant:
International students must have completed at least 12 years of education.
Students must have undergone a national or international examination recognized by the respective Ministry of Education in order to be applicable for a Malaysia student visa.
In the situation that the student visa applicant has completed his or her prior education in an English speaking country, scores for exams such as SAT, GRE, GMAT etc. are not required.
Apart from this, the candidate must meet the individual Malaysian institution eligibility requirements in order to be applicable for a Malaysia student visa.
The Requirements for a Malaysia Student Visa
Photograph
Passport valid for at least 12 more months
The letter of acceptance from your Malaysian educational institution
Previous academic certificates and transcripts
Medical certificate, proving you are of good health
A Personal Bond, which all foreign students have to sign as an effort to ensure they will not violate the Immigration laws of Malaysia
Proof of English Language Proficiency